Winnie Harlow has become one of the most famous women in fashion, catapulting from reality star to major model without missing a beat. But this isn't her first Met Gala rodeo. Here, Harlow takes BAZAAR.com through her getting-ready journey, from hair and makeup at the hotel room to walking the famous steps and red carpet—all in two stunning Iris Van Herpen looks, chosen in collaboration with her stylist, Jason Bolden.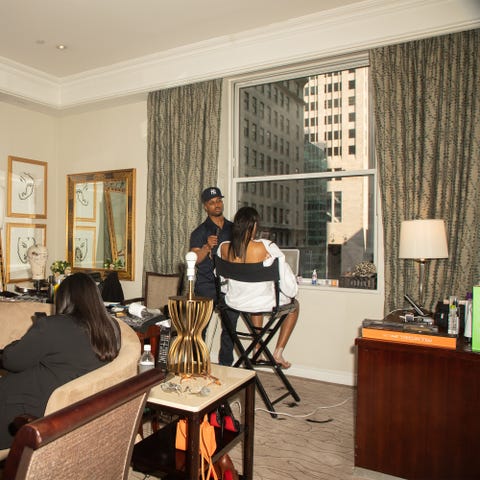 COURTESY
The calm before the storm. We started hair first before makeup, because I was getting a bob mullet created to accentuate the outfit.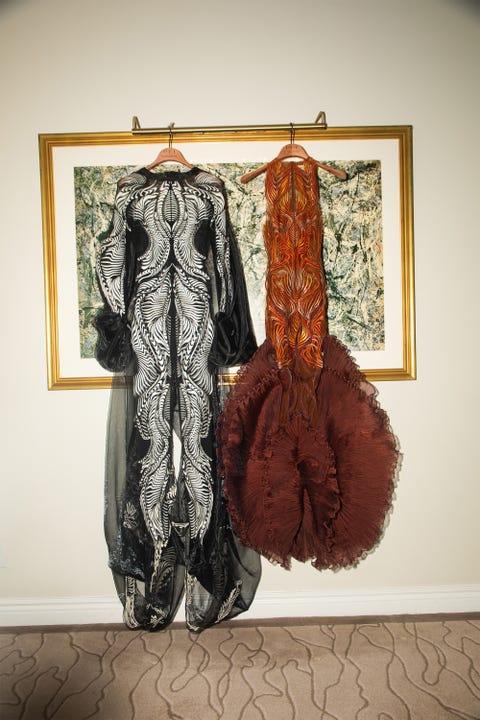 COURTESY
My looks from Iris Van Herpen definitely had a superhero feel to them.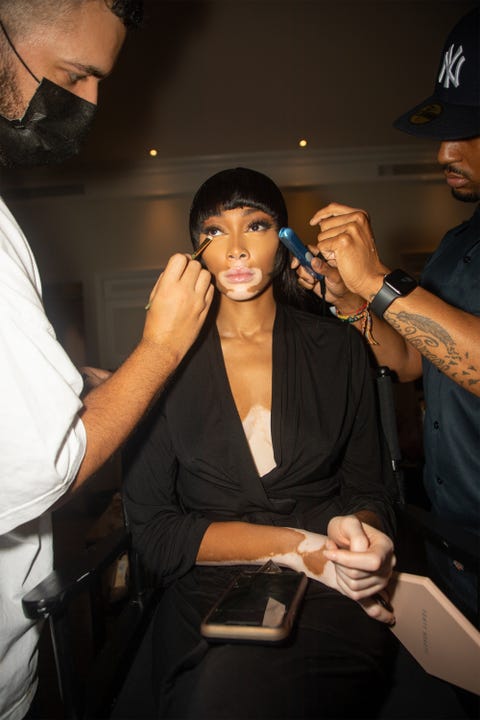 COURTESY
My hair and makeup team worked simultaneously to get me red-carpet ready.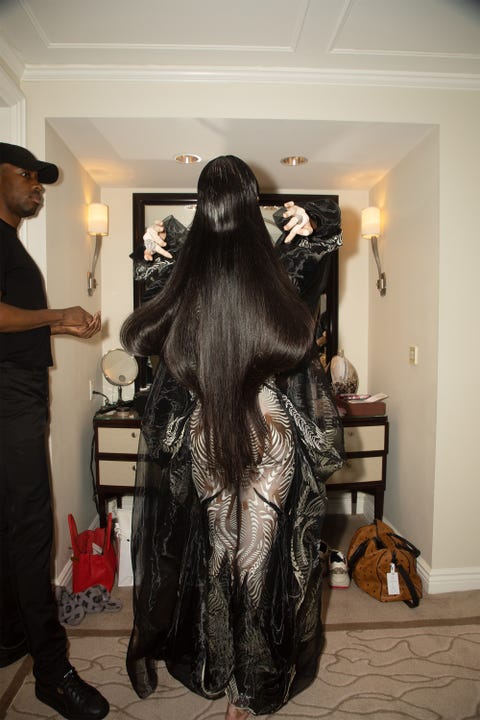 COURTESY
I loved the length of the back of my hair and my manager, Manny, helping me with my earrings.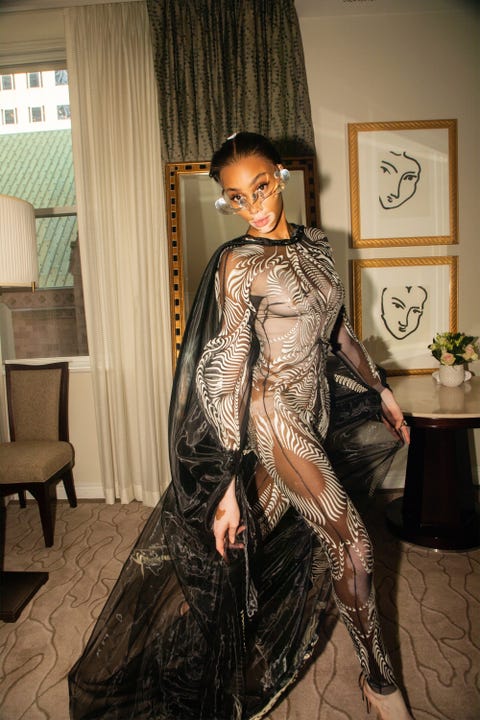 COURTESY
From the first fitting, we just knew this would be the look. I felt so comfortable in it.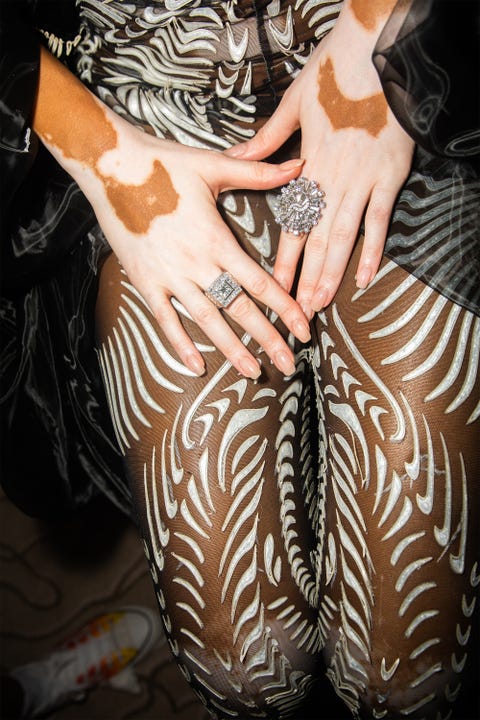 COURTESY
I wanted to keep the jewelry simple, and these Jacob & Co natural diamonds were amazing.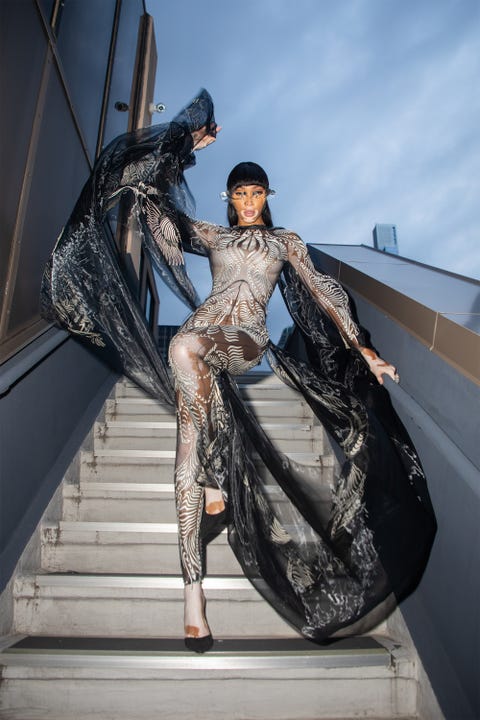 COURTESY
This jumpsuit felt so amazing. It was my first time wearing a jumpsuit at the Met.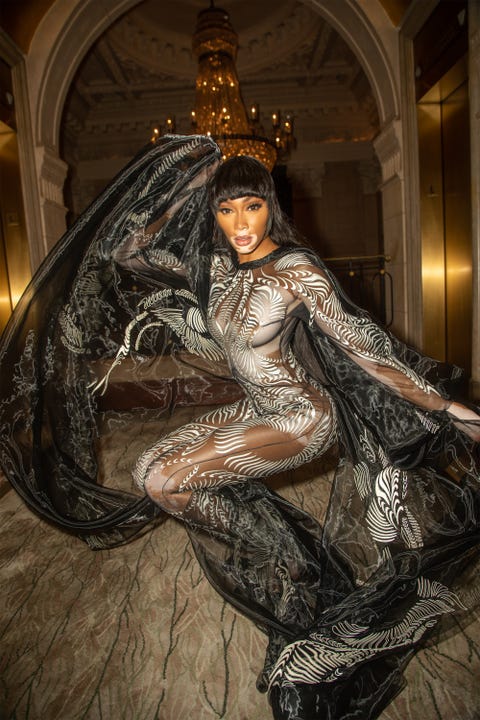 COURTESY
It was all about the details.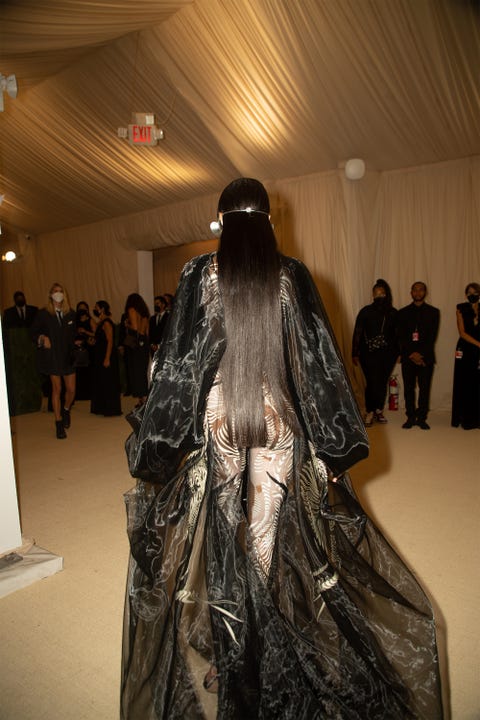 COURTESY
This was the nerve-racking part: when you are leaving and en route to the carpet.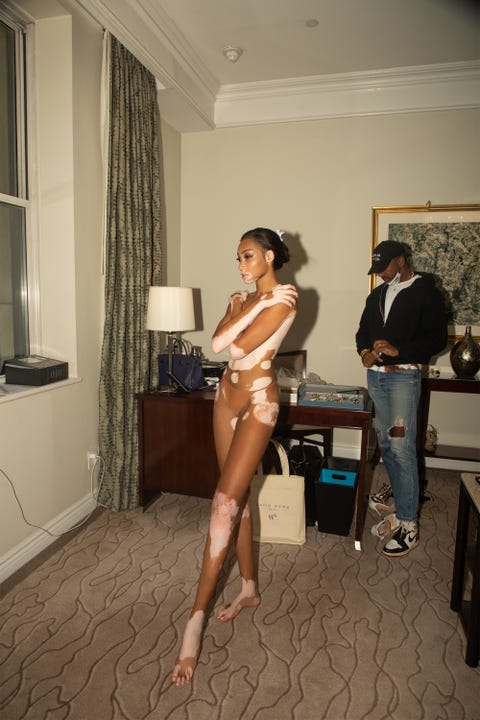 COURTESY
My stylist, Jason Bolden, and I during the fitting, waiting to try on the after-party look.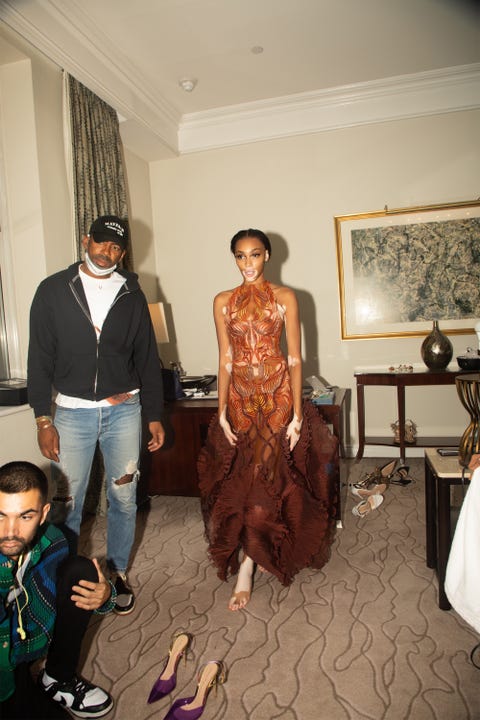 COURTESY
Loved the colors and details of this dress even more.